Our degree programs
We offer an undergraduate certificate and minor, as well as a graduate minor and area certificate.
An active program
We host a variety events each year, including Mediaevalia at the Lilly Library and our annual Graduate Conference. Our student community participates in reading groups, social events, lectures, and workshops throughout the year. We also house an ongoing resource, the Journals Initiative, which supports the publication of three journals.
See the Graduate Conference page for our 2024 Call for Papers! Abstracts of 200 words are due on January 15th, 2024 to mest@iu.edu.
---
Tolkien Film Screenings
Come out to the Tolkien Film Series! We'll be screening nine films throughout the semester based on Tolkien's legendarium, including all six Peter Jackson films and three animated pictures. See the flyer below: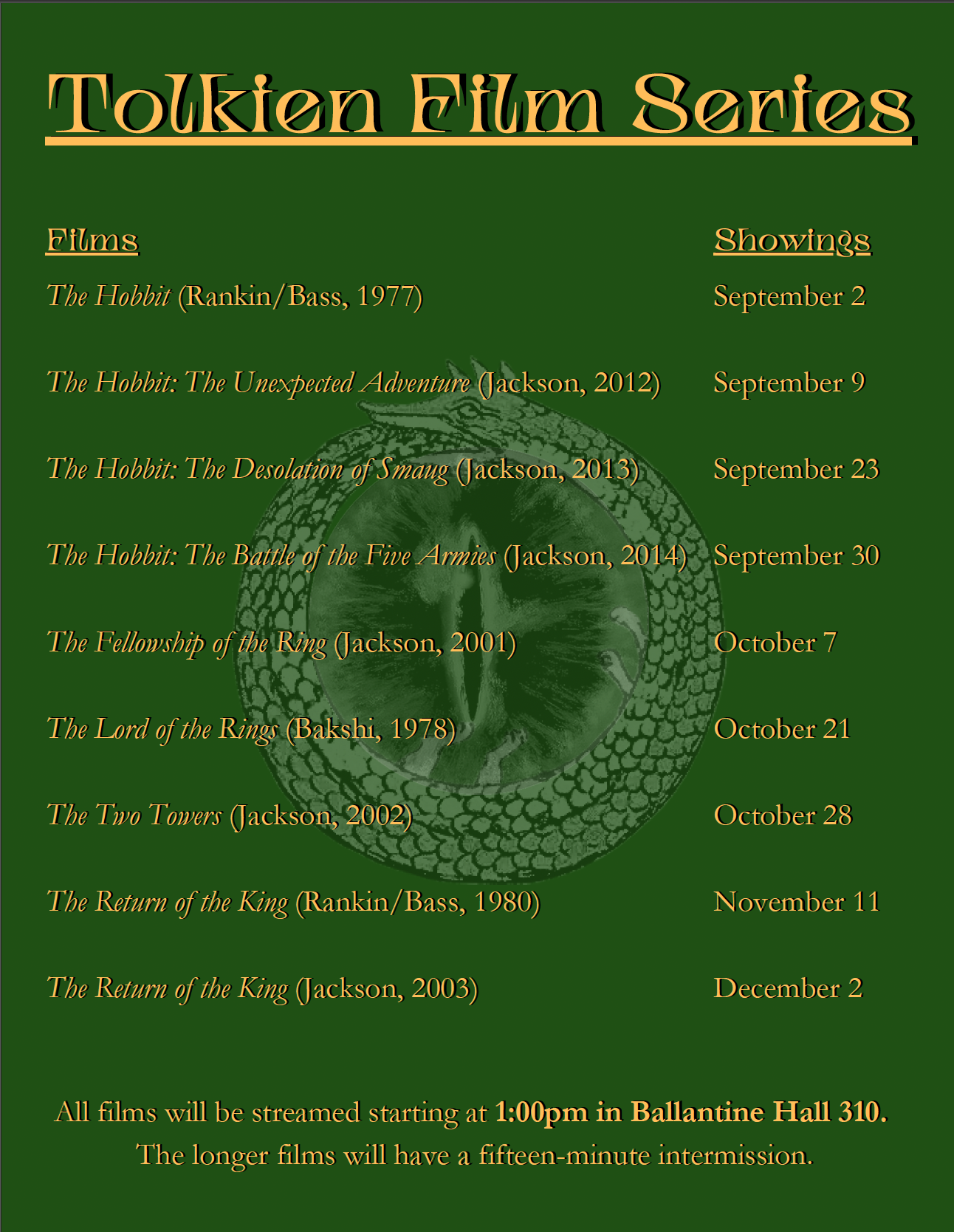 Connections across campus
Our faculty come from 20 academic departments and programs across campus, contributing to the breadth and depth of our Medieval Studies program. IU Bloomington offers 70+ languages, including Greek, Latin, Hebrew, Arabic, Persian, Turkish, Tibetan, Mongolian, Chinese, and Japanese. And, IU is home to extraordinary resources, such as the medieval collections at the Lilly Library of rare books, and the Early Music Institute of the world-famous Jacobs School of Music.
Interested in learning more or subscribing to our listserv?